About Our Clinic
Our office believes that quality hearing healthcare starts with personal compassionate care. Our priority is to improve the quality of life of our patients and maintain exemplary service. Our staff prides itself in keeping up with the latest technology and medical advances available for hearing care; this includes providing education on hearing loss prevention.
About Hearing Loss
On average, an employee with undiagnosed hearing loss earns less than $12,000 a year compared to those with mild hearing loss.
Our Services
We offer a variety of services. These include, but are not limited to:
Hearing Evaluations
Hearing Aids
Hearing Aid Repairs
Hearing Aid Cleaning
Counseling for hearing loss and tinnitus
Ear wax removal
Family Hearing Center in Lawrenceville, NJ is part of the Belsono Hearing Centers network of reputable hearing healthcare clinics in the United States whose patient promises states: "We passionately serve our patients with the highest level of professional skill while providing individualized hearing health education, offering the most advanced hearing enhancement solutions, and ensuring excellent and enduring care."
Meet Our Providers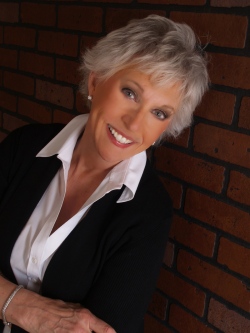 Joanne L. Rosenberg, M.A., CCC-A
Joanne became an Audiologist because of hearing loss in her family and the deafness of her beloved maternal grandmother. She is a graduate of Boston University and received her Master's Degree in Audiology from Temple University in Philadelphia. In 1991, Joanne received a CAGS degree in Administration from Gallaudet University. She is a Fellow of the American Academy of Audiology and holds a Certificate of Clinical Competency from the American Speech, Language and Hearing Association, the national certifying body for Audiologists. Joanne has extensive experience in the hearing health care field. For 20 years, she has worked as a territory sales manager for prominent hearing aid manufacturers and, recently, she was a national audiology trainer for a LYRIC invisible hearing aid. As a manufacturer representative, Joanne has taught hearing aid technology, software programs, hearing aid fittings and small business development and management. Skilled in hearing loss assessment and unbiased hearing aid selection, her patient-centered approach puts your needs first.